Dear CNMT Community,
I am convinced that we rise to the level of our expectations. As a school, Roosevelt has begun to raise its collective expectations for our students, but there is still much ground to cover.
I am also convinced that as a large, complex organization, Roosevelt needs to have trust and leadership to improve. When I hear about a school that has turned around, the message is always the same. The whole school community got behind a common vision and worked to achieve it. They reset the expectations and rebuilt the school culture. This is always dependent on trust.
We must trust that our students want to be successful and that they are as brilliant as we think they are. We must believe that they can and will achieve at high levels if we truly expect that of them.
We must also trust that all teachers are sending the same message. Of course every teacher has their own style, and that is part of the beauty of the art of teaching, but a successful school must come together around a common philosophy and set of expectations.
It is much easier for me to hold my students accountable for doing their work on time if the teacher next door doesn't accept late work either. Students are much less likely to use electronics in class or wear inappropriate hats or clothes if every teacher enforces the school dress code and electronics policy.
Students will be much less likely to be truant if they know that every teacher takes accurate attendance and that every student is held accountable by administration if they have uncleared absences.
Much of the responsibility is mine, but ultimately it is up to every one of us – teachers, students, parents, administrators, counselors, office staff – to carry a common set of beliefs and expectations, and to hold ourselves to those.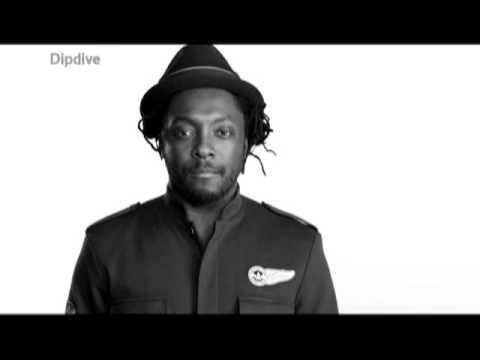 Our favorite Boyle Heights native turned mega star riffs on Obama's words. "We Are The Ones We've Been Waiting For".
Educator of the Week:
Boyle Heights has always been known as a port of entry for immigrants, and Roosevelt has been the school that educates the children of those immigrants.
A key program for achieving that mission is English as a Second Language. That program has shrunk over the years as the border has become less porous, the cost of living has increased and the economy has faltered. However, we still have two fine, dedicated ESL teachers at Roosevelt who care deeply about our new arrivals and understand how important it is for them to acquire English as quickly as possible so that they can graduate from high school and move on with their education.
Ms. Hayes has been at Roosevelt for 25 years, and many students have gone through her classroom and on to success. She was one of the teachers who sought out a different program from High Point, which is really designed for middle school, and has led Roosevelt to adopt The Edge. She continues to plan her lessons meticulously, and always has her class very organized and on task.
This year, Ms. Hayes has participated in the CNMT iRead program, which involves a group of teachers who are using iPod Touches to develop literacy skills in their students.
Working with 826LA, Ms. Hayes' students have used the iPod Touches to conduct interviews, write scripts, record narration, and create audio slideshows. Congratulations to Ms. Hayes and her students on their accomplishments. Enjoy! (I will post more examples soon. Check back!)
Upcoming Events:
Monday, May 21
3:00 PM to 5:15 PM A St@r Tutoring – Cafe
3:15 PM to 5:15 PM SHOUT – Fitness @ Fitness Ctr
3:15 PM to 5:30 PM TELACU – Upboard Program – B8
3:15 PM to 6:00 PM Drama Club – Rehearsal – Aud – Bowen
3:30 PM to 5:00 PM SDMC meeting – Penthouse
Tuesday, May 22
CST/CMA/CAPA/STS TESTING – Mathematics
Super Quiz – Aud/Lunch
1:30 PM to 3:00 PM Banked Day – Grade Level Flex Planning – Grades 10&11 meet at breed street Shul with executive director of project.
1:50 PM to 3:15 PM Volunteers of America – B9
3:00 PM to 5:15 PM A St@r Tutoring – Cafe
3:15 PM to 5:15 PM SHOUT – Fitness @ Fitness Ctr
3:15 PM to 4:15 PM CNMT Instructional Leadership Team Meeting – R218
Wednesday, May 23
8:30 AM to 4:00 PM YJC RESPECT Workshop Location: Loyola Law School, Burns Building
2:00 PM to 2:30 PM CNMT Office Staff Meeting
3:00 PM to 5:15 PM A St@r Tutoring – Cafe
3:15 PM to 5:30 PM SHOUT Driver's Ed – B21
3:15 PM to 5:00 PM TEEN COURT – Pent House
3:15 PM to 5:15 PM SHOUT – Fitness @ Fitness Ctr
3:15 PM to 5:30 PM TELACU – Upboard Program – B8
Thursday, May 24
California Healthy Kids Survey
3:00 PM to 5:15 PM A St@r Tutoring – Cafe
3:15 PM to 6:00 PM Drama Club – Rehearsal – Aud – Bowen
3:15 PM to 5:30 PM ELAC – Criminal Investigation – R201
3:15 PM to 5:15 PM SHOUT – Fitness @ Fitness Ctr
3:15 PM to 5:30 PM TELACU – Upboard Program – B8
Friday, May 25
Minimum Day – 12:23 dismissal
11:30 AM to 12:30 PM CAHSEE recognition assembly – Auditorium
3:15 PM to 5:30 PM SHOUT Driver's Ed – B21
3:15 PM to 5:15 PM SHOUT – Fitness @ Fitness Ctr
3:15 PM to 6:00 PM Drama Club – Rehearsal – Aud – Bowen
Saturday, May 26
3:00 PM to 8:00 PM American Arts Concert – Aud
Monday, May 28
Memorial Day – School Closed
Tuesday, May 29
BLOOD DRIVE – Aud-Ceja
John F. Kennedy's Birthday
1:30 PM to 3:00 PM Meeting with 9th and 10th grade teams Notes: Talma Shultz from LASSC
1:50 PM to 3:15 PM Volunteers of America – B9
3:00 PM to 5:15 PM A St@r Tutoring – Cafe
3:15 PM to 6:00 PM Drama Club – Rehearsal – Aud – Bowen
3:15 PM to 5:15 PM SHOUT – Fitness @ Fitness Ctr
3:30 PM to 5:00 PM SDMC meeting Location: Penthouse
3:30 PM to 5:00 PM SWPBS Team – PH (to be rescheduled due to conflict with SDMC)
Wednesday, May 30
8:00 AM to 3:00 PM PLAS Mathematics Advisory Panel – PLAS Offices
8:30 AM to 4:00 PM YJC RESPECT Workshop – Loyola Law School, Burns Building
1:10 PM to 1:40 PM Flex Reps Location: R222
2:00 PM to 2:30 PM CNMT Office Staff Meeting
3:00 PM to 5:15 PM A St@r Tutoring – Cafe
3:15 PM to 5:30 PM TELACU – Upboard Program – B8
3:15 PM to 5:30 PM SHOUT Driver's Ed – B21
Thursday, May 31
3:00 PM to 5:15 PM A St@r Tutoring – Cafe
3:15 PM to 5:30 PM TELACU – Upboard Program – B8
3:15 PM to 5:30 PM ELAC – Criminal Investigation – R201
Friday, June 1
Cheer Banquet – Cafe 4-12am
3:15 PM to 5:30 PM SHOUT Driver's Ed – B21
3:15 PM to 6:00 PM Drama Club – Rehearsal – Aud – Bowen
3:15 PM to 5:15 PM SHOUT – Fitness @ Fitness Ctr